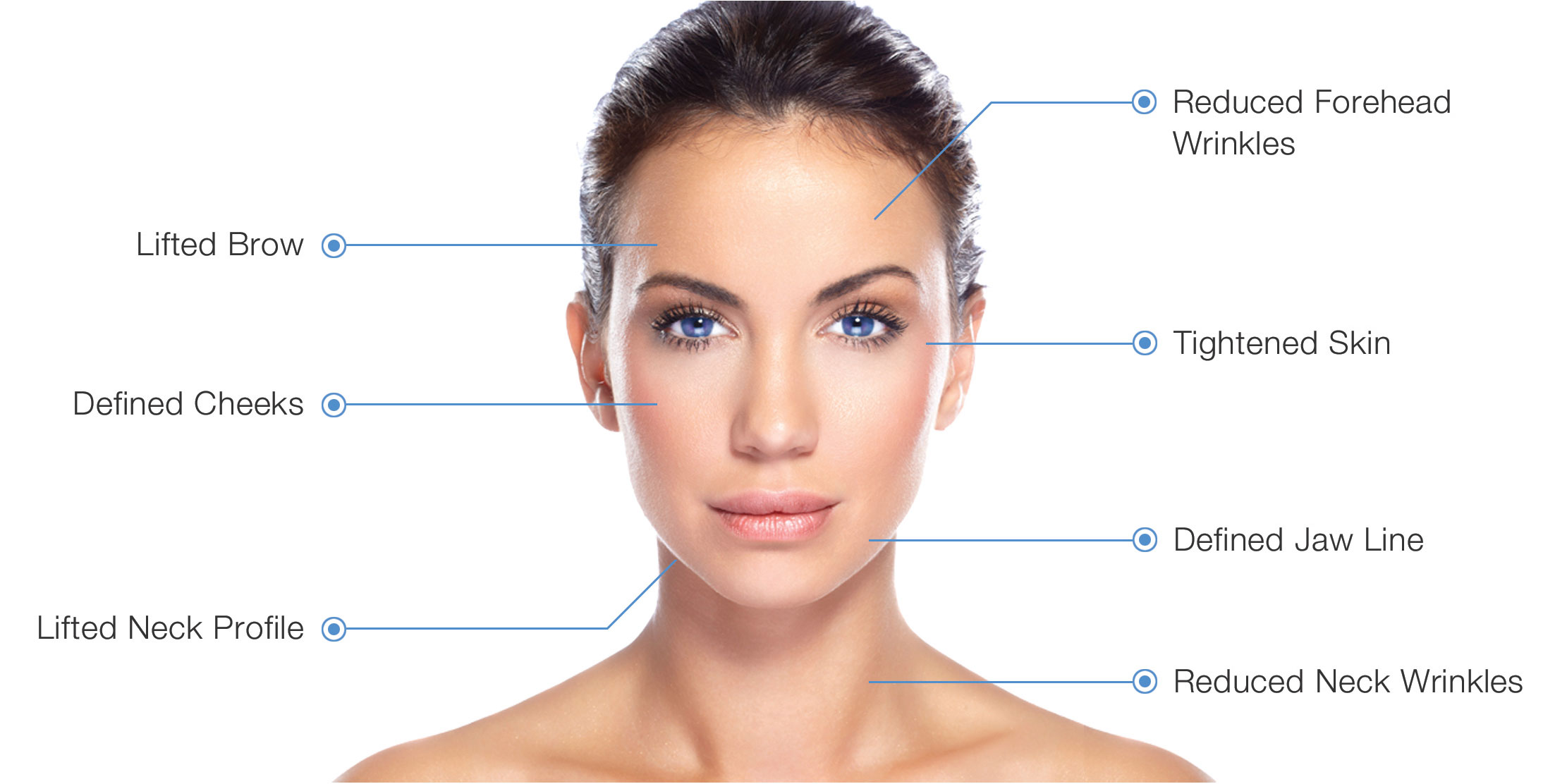 HIFU – Non-Surgical Facelift
Facelifts in Cornwall
What are HIFU Facelifts?
HIFU is a non-surgical, non-invasive treatment that lifts and tightens the skin. High Intensity Focused Ultrasound (HIFU) energy bypasses the superficial layers of the skin until reaching a target focal point, and generating therapeutic temperatures of 60-65°C. This stimulates a remodelling process to occur, with the formation of new visoelastic collagen that causes a lifting of the deep dermal and SMAS layers of the skin.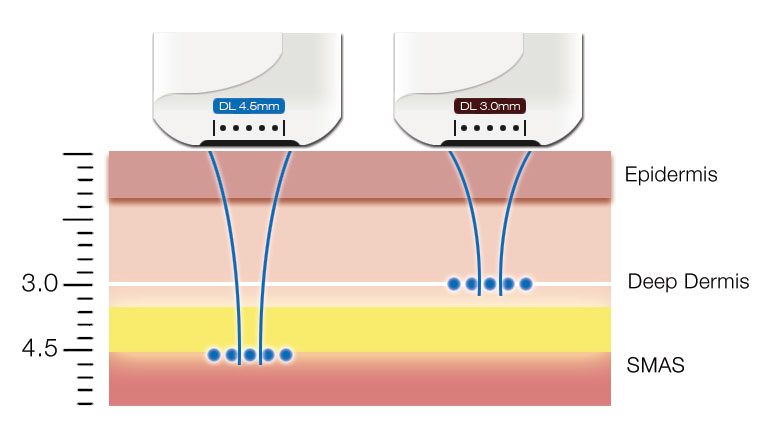 What results can I expect to see?
As the remodelling of the skin structure takes up to 6 months, clients can expect to see results that continually improve throughout this process. Although results are not as drastic as surgical intervention, HIFU offers a highly effective non-invasive alternative that can lift and tighten the skin to give the client a naturally youthful appearance.
How long do the results last?
Clients can expect results to last from 1-3 years depending on their age, skin condition, and lifestyle. Many clients opt for yearly touch-up treatments to help prevent further signs of ageing.
How safe is the treatment?
Ultrasound energy has been used safely in the medical field for over 50 years. HIFU technology simply focuses the ultrasound energy onto target structures of the skin to stimulate a natural remodelling process. Your HIFU-Pro operator will have been professionally trained to safely deliver HIFU treatments, so adverse effects are highly unlikely.
How many treatments do I need?
Just one treatment is needed to stimulate the collagen remodelling process and deliver significant results. Clients may undergo further treatments at yearly intervals to help maintain the firm and lifted appearance of their skin.
How long does a treatment take?
A full face and neck treatment will take around 120 minutes. Partial face treatments such as the brow can take as less than 40 minutes.
What does the treatment feel like?
Many clients report HIFU-Pro treatments to feel like a warm 'pins & needles' sensation under the skin. Although mildly uncomfortable at some points of the treatment, any discomfort is generally mild and extremely brief.
How long after treatment will I see results?
Some clients experience immediate results in the form of tighter feeling skin. The majority of clients will see a visible improvement after several weeks, with a most notable change after around 2-3 months.
Are there any side effects?
Following treatment, there may be slight redness for an hour. A small number of clients may experience slight swelling, tenderness and tingling. However, incidents of these are mild and quick to resolve.
Is there any downtime or special aftercare?
After treatment with the HIFU-Pro, there is no downtime and no special aftercare. You can return to your regular activities right away.